B'nai Mitzvah
Youth B'nai Mitzvah
Approaching the age of 13 is an exciting time for children in our community! At Shir Hadash the bar/bat mitzvah dates are given out two years in advance, during our Kulanu Hebrew program.
For all of the details on our b'nai mitzvah program, please download our B'nai Mitzvah Guide (PDF). Planning on holding your celebration at Shir Hadash? Learn more details about facility rentals.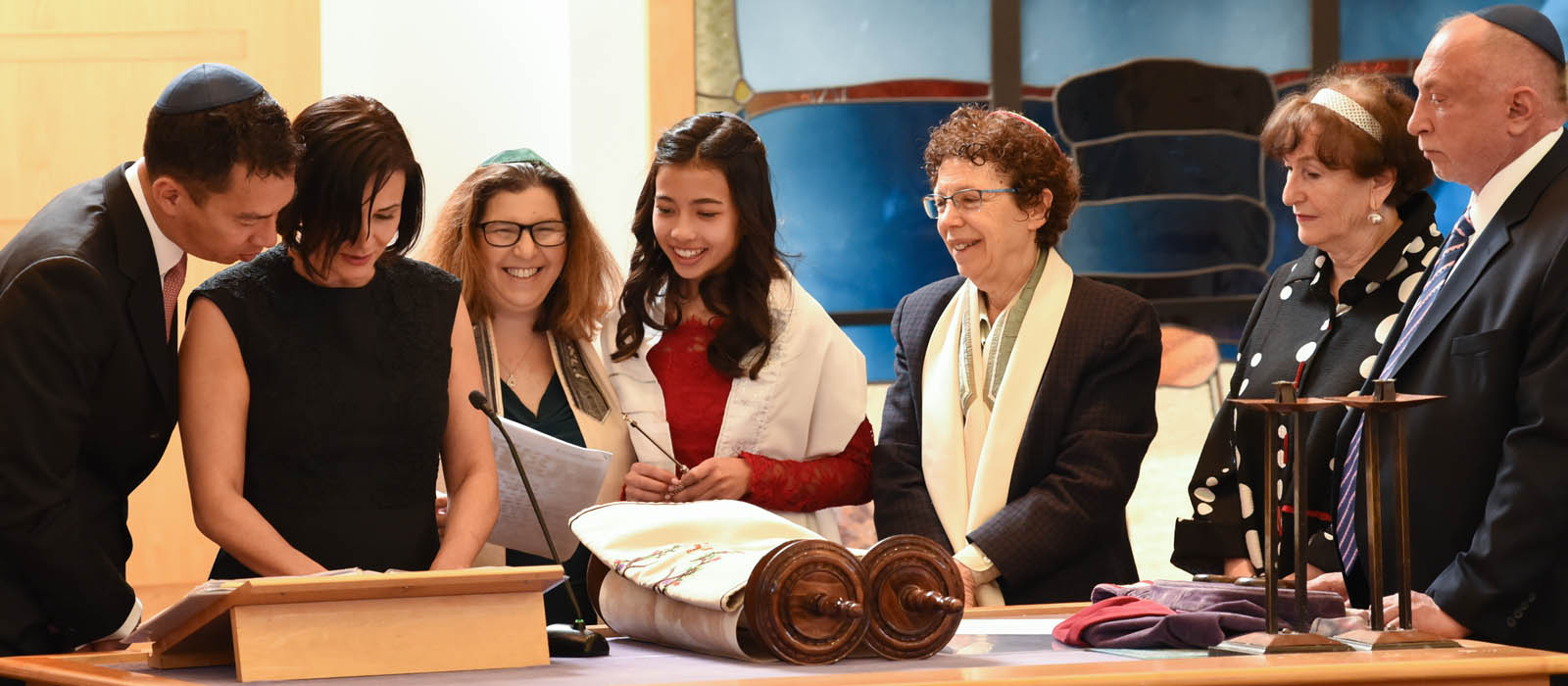 Shir Hadash proudly provides b'nai mitzvah training for all children who have completed the required Kulanu Hebrew curriculum and are preparing to study for their bar/bat mitzvah. The cantor regularly meets with and provides support to students as they learn their Torah and Haftorah portions. In addition, our rabbis meet with the students to enhance their understanding of their Torah and Haftorah portions and to prepare their speeches.
Is your child in a unique situation, or do you have a question about a situation that might be different? We would be happy to provide support and answer your questions. Please get in touch with Rabbi Schwartz at 408-358-1751 x3.
Adult B'Nai Mitzvah
Shir Hadash leads an adult b'nai mitzvah program on a biennial basis for interested adults who did not have a bar/bat mitzvah in their youth. This enriching and meaningful program is a highlight of the year for everyone involved and is a wonderful way to explore and deepen one's connection to the Torah and to our Jewish community.
Please contact Rabbi Riter or the temple office at 408-358–1751 for more details.
Tue, May 18 2021 7 Sivan 5781