Book Group
Book Group
About
Our Shir Hadash Book Group is open to everyone and meets at 10:00 a.m. on the Sundays listed below. Check the calendar for the latest upcoming session, and contact office@shirhadash.org to inquire about what the next book will be.
Come Read With Us
We are not participating in "Book Club in a Box" for the foreseeable future. You will have to get the books through a library, book store, or purchase on Amazon or Barnes and Noble.
---
Upcoming Books:
September 18, 2022
People Love Dead Jews: Reports From a Haunted Present by Dara Horn
Dara Horn is often asked by major publications to write on subjects related to Jewish culture. Horn was troubled to realize what all of these assignments had in common: she was being asked to write about dead Jews, never about living ones. In these essays, Horn reflects on subjects as far-flung as the international veneration of Anne Frank, the mythology that Jewish family names were changed at Ellis Island, the blockbuster traveling exhibition Auschwitz, the marketing of the Jewish history of Harbin, China, and the little-known life of the "righteous Gentile" Varian Fry. Throughout, she challenges us to confront the reasons why there might be so much fascination with Jewish deaths, and so little respect for Jewish lives unfolding in the present.
---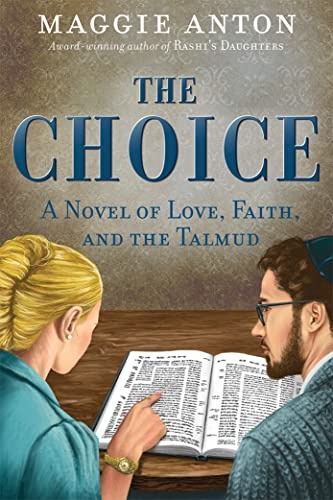 November 13, 2022
The Choice by Maggie Anton
This is a powerful love story with a purpose: to challenge Jewish customs and laws that have led to disadvantages and inequity for women in marriage, ritual observance, and Torah study.
The award-winning author of Rashi's Daughters, Maggie Anton, has written a wholly transformative novel that takes characters inspired by Chaim Potok and ages them into young adults in Brooklyn in the 1950s, a time of Elvis & Marilyn, communist scares & polio vaccines, Jewish migration & American integration. When Hannah Eisen, a successful journalist, interviews Rabbi Nathan Mandel, a controversial Talmud professor, she persuades him to teach her the mysteries of the text forbidden to women—even though it might cost him his job if discovered. Secret meetings and lively discussions bring the two to the edge of a line that neither dares to cross, as their relationships with each other and Judaism are tested.
Sign up for Maggie Anton's in-person presentation (including sales and
book-signing) on Sunday, October 23, then join us for the Book
Group discussion.
---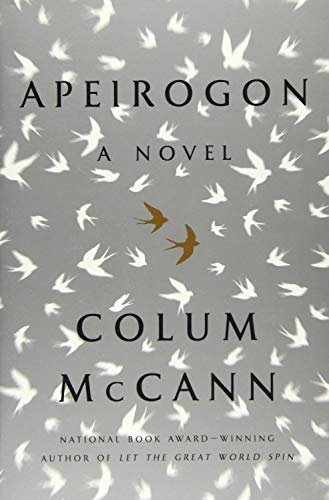 January 15, 2023
Apeirogon: A Novel by Colum McCann
This is an epic novel rooted in the unlikely real-Life friendship between a Palestinian and an Israeli father. Bassam Aramin is Palestinian. Rami Elhanan is Israeli. They inhabit a world of conflict that colors every aspect of their lives, from the roads they are allowed to drive on to the schools their children attend to the checkpoints, both physical and emotional, they must negotiate.

But their lives, however circumscribed, are upended one after the other: first, Rami's thirteen-year-old daughter, Smadar, becomes the victim of suicide bombers; a decade later, Bassam's ten-year-old daughter, Abir, is killed by a rubber bullet. Rami and Bassam had been raised to hate one another. And yet, when they learn of each other's stories, they recognize the loss that connects them. Together they attempt to use their grief as a weapon for peace—and with their one small act, start to permeate what has for generations seemed an impermeable conflict.


Wed, September 28 2022
3 Tishrei 5783
Today's Calendar
---
Upcoming Programs & Events
---
This week's Torah portion is

Parashat Vayeilech
Fast of Gedalia
View Calendar
Zmanim
Alot Hashachar
5:44am
Earliest Tallit
6:13am
Netz (Sunrise)
7:01am
Latest Shema
9:59am
Zman Tefillah
10:59am
Chatzot (Midday)
12:58pm
Mincha Gedola
1:28pm
Mincha Ketana
4:27pm
Plag HaMincha
5:41pm
Shkiah (Sunset)
6:56pm
Tzeit Hakochavim
7:34pm
More >>
Wed, September 28 2022 3 Tishrei 5783