Book Group
Book Group
About
Our Shir Hadash Book Group is open to everyone and meets at 10:00 a.m. on the Sundays listed below. Check the calendar for the latest upcoming session, and contact office@shirhadash.org to inquire about what the next book will be.
Come Read With Us
We are not participating in "Book Club in a Box" for the foreseeable future. You will have to get the books through a library, book store, or purchase on Amazon or Barnes and Noble.
---
Upcoming Books: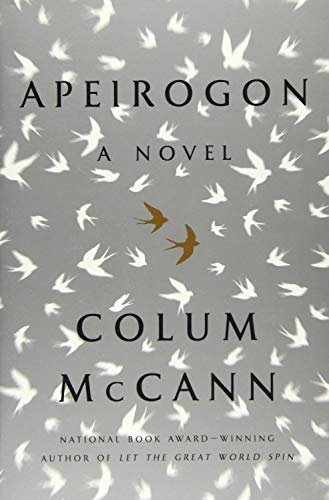 Apeirogon: A Novel by Colum McCann
This is an epic novel rooted in the unlikely real-Life friendship between a Palestinian and an Israeli father. Bassam Aramin is Palestinian. Rami Elhanan is Israeli. They inhabit a world of conflict that colors every aspect of their lives, from the roads they are allowed to drive on to the schools their children attend to the checkpoints, both physical and emotional, they must negotiate.

But their lives, however circumscribed, are upended one after the other: first, Rami's thirteen-year-old daughter, Smadar, becomes the victim of suicide bombers; a decade later, Bassam's ten-year-old daughter, Abir, is killed by a rubber bullet. Rami and Bassam had been raised to hate one another. And yet, when they learn of each other's stories, they recognize the loss that connects them. Together they attempt to use their grief as a weapon for peace—and with their one small act, start to permeate what has for generations seemed an impermeable conflict.
---
The Man Who Sold Air in the Holy Land by Omar Friedlander
The Ma
n Who Sold Air in the Holy Land announces the arrival of a natural-born storyteller of immense talent. Warm, poignant, delightfully whimsical, Omer Friedlander's gorgeously immersive and imaginative stories take you to the narrow limestone alleyways of Jerusalem, the desolate beauty of the Negev Desert, and the sprawling orange groves of Jaffa, with characters that spring to vivid life. A divorced con artist and his daughter sell empty bottles of "holy air" to credulous tourists; a Lebanese Scheherazade enchants three young soldiers in a bombed-out Beirut radio station; a boy daringly "rooftops" at night, climbing steel cranes in scuffed sneakers even as he reimagines the bravery of a Polish-Jewish dancer during the Holocaust; an Israeli volunteer at a West Bank checkpoint mourns the death of her son, a soldier killed in Gaza.

These stories render the intimate lives of people striving for connection. They are fairy tales turned on their head by the stakes of real life, where moments of fragile intimacy mix with comedy and notes of the absurd. Told in prose of astonishing vividness that also demonstrates remarkable control and restraint, they have a universal appeal to the heart.
Wed, May 31 2023
11 Sivan 5783
Today's Calendar
---
Upcoming Programs & Events
---
This week's Torah portion is

Parashat Naso
Fast of Tammuz
View Calendar
Zmanim
Alot Hashachar
4:14am
Earliest Tallit
4:53am
Netz (Sunrise)
5:49am
Latest Shema
9:27am
Zman Tefillah
10:40am
Chatzot (Midday)
1:06pm
Mincha Gedola
1:42pm
Mincha Ketana
5:20pm
Plag HaMincha
6:51pm
Shkiah (Sunset)
8:22pm
Tzeit Hakochavim
9:07pm
More >>
Wed, May 31 2023 11 Sivan 5783